Best travel destinations for vegans and vegetarians
Let's face it –  one of the best parts of traveling is the food. But, are you vegan or vegetarian? Ugh, obviously, a great part of your travel plan is to choose a vegan or vegetarian friendly destination that can cater to dietary needs. Luckily, there a number of places in the world where you are the culinary stars and your special restrictions are placed on the priority.
Dubai, UAE
The Wild & the Moon is Aneesha Rai of Om Nom Nirvana's go-to place for anything plant-based and healthy. I love their turmeric lattes and their vast selection of plant-based salads which are made fresh every day. Besides that, it's very hipster and a nice place to work from with free Wi-Fi in Al Serkal Avenue, Al Quoz. They only carry plant-based, organic, fresh and raw products which are totally vegan friendly. The great selection of cold-pressed juices and vitality shots are good for you inside out. They also have plenty of vegan breakfast options that I love, especially the acai bowl which is just divine.
Cape Town, South Africa
Cape Town is the hub of South Africa's vegan scene as per Lauren Melnick of Wanderlust Movement. The city center has multiple vegan restaurants with almost every other restaurant offering vegan options on their menus. For plant-based travelers, this means your taste buds certainly won't be lacking for an adventure and restaurants like TRE Steampunk even offer vegan variations of traditional South African food so you can still taste the local culture.
London, United Kingdom
According to Eniko Krix of Travel Hacker Girl, London is a real food heaven for all vegans and vegetarians. Even in the supermarkets you will have a wide range of food. Quorn is one of my favorite brands that makes meat substitutes. They even had a Christmas roast for the holidays! Of course there are several restaurants as well that you can enjoy. My personal favorite is Tibbits on Heddon Street. It always has a wide selection of food and the restaurant has a nice atmosphere. You go around the table, put the food you like on your plate, then pay by weight. They have tasty pies, falafels, tofu, different curries and roasted vegetables. You can even indulge in desert after your meal.
London has a lot to offer to vegetarians. I have been to quite a few European cities and feel that London is very vegetarian-friendly. Many restaurants offer dishes for vegetarians or are willing to prepare a separate dish.
Amsterdam, Netherlands
Although Maartje van Ringen of Quokka Travel don't eat meat and preferably no fish either, her partner loves a good steak. They often go to restaurants where there is something delicious on the menu for the both us. It means she don't spend a lot of time exploring places specifically for vegans or vegetarians. Nevertheless, there are a few vego friendly places in Amsterdam where she ended up more or less accidentally. Her favorite spot is called The Meets in my neighborhood De Pijp.
The Meets serves breakfast, lunch and dinner and claims to follow the 80/20 rule: 80% plant-based, 20% animal-based. Their coffees and juices are delicious, and you definitely shouldn't skip their guilt (and sugar) free sweets.
Vienna, Austria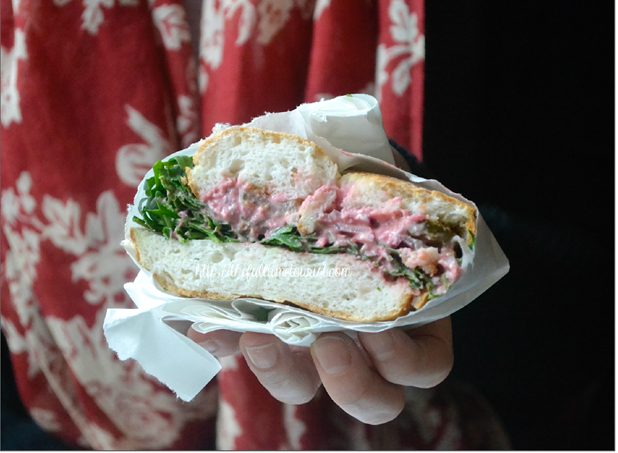 In the land of meat, cheese, bread and potatoes, it's hard to fathom what we would eat in Vienna. But, according to Deni Verklan of The Full Time Tourist, there's actually a surprising amount of gluten-free and vegan options in Austria's capitol. During our four-day trip, I was able to find delicious breakfast, lunch and dinner options quite easily. At every restaurant I visited, there was a detailed allergy guide in the menu. This made it easy to find innovative and flavorful gluten-free and vegan options, despite not knowing any German! Plus, the wide variety of foods available- including schnitzel- made Vienna one of the most vegetarian and vegan-friendly cities I've ever visited.
Bangkok, Thailand
Hannah and Adams of Getting Stamped's favorite city in the world hands down is Bangkok! They always suggest 3 days in Bangkok, it's a great taste of the city and it gives you enough time to eat your way around. Most Thai dishes can be made vegetarian, just ask. Their favorite meal with include pad thai, papaya salad, and a passionfruit smoothie. All of which are vegetarian and would cost less than $5. Vegan restaurants are becoming more and more popular and are easy to find in Bangkok, Chiang Mai, Phuket, and touristy islands.
About the author
Sarah Berthe is an avid travel blogger over at her site Travelosio. When not visiting exciting new destinations and writing about them, she works as a software engineer.
Further reading
If don't have the time and money to travel to these great places, why try some delicious new vegan foods at home? Check out our articles on vegan nutrient-packed superfoods, low-carb noodles for pasta while dieting, and vegan-friendly flavoring spices.